ARE YOU SURE YOU'RE GOING TO HEAVEN? Belief in God is not enough. Even the devil believes in God. Being pro-life and pro-family is not enough. You must:
·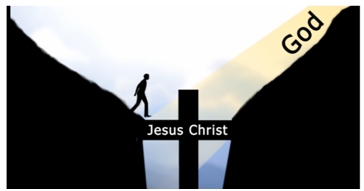 Recognize that we are sinners."There is no one righteous, not even one" (Romans 3:10).
· Recognize that Jesus died on the cross for our sins. "But God demonstrates his own love for us in this: While we were still sinners, Christ died for us" (Romans 5:8). "For the wages of sin is death, but the gift of God is eternal life in Christ Jesus our Lord" (Romans 6:23).
· Repent of your sins.Repent means to change direction."Repent, then, and turn to God, so that your sins may be wiped out, that times of refreshing may come from the Lord" (Acts 3:19).
· Receive Jesus as your Savior."Yet to all who received Him, to those who believed in His name, He gave the right to become children of God" (John 1:12). Jesus said, "All that the Father gives me will come to me, and whoever comes to me I will never drive away" (John 6:37).
· Pray."Dear Lord Jesus, I know that I am a sinner and am in need of forgiveness. Thank you for dying on the cross to give me that forgiveness. I accept the ultimate gift you gave to pay the penalty for my sins. I invite you to be my Savior and the Lord of my life. I trust you and want to follow your way all the days of my life. In Jesus' name, Amen."
· Know for sure that you have eternal life: "For it is by grace you have been saved, through faith—and this not from yourselves, it is the gift of God—not by works, so that no one can boast" (Ephesians 2:8-9). "He who has the Son has life; he who does not have the Son of God does not have life. I write these things to you who believe in the name of the Son of God so that you may know that you have eternal life" (1 John 5:12-13).
· God has a plan for your life: "For I know the plans I have for you," declares the Lord, "plans to prosper you and not to harm you, plans to give you hope and a future." Jeremiah 29:11
For God so loved the world that He gave His only begotten Son, that whoever believes in Him should not perish but have everlasting life.
-- John 3:16


Help for those with unwanted same-sex attractions (more available in the Freedom Kit):